Overcoming Objections to Cloud Migration
After nearly a decade working in the AWS cloud, we've grown comfortable with what it delivers. But we're drinking the Kool-Aid, and once in a while, we're reminded that not everyone loves cloud computing or AWS. We recently got a furled brow when suggesting AWS to a 'greybeard' who preferred his own Windows-based data center approach (heh, no wonder he doesn't like AWS!). If you're not sure where you stand, you may hear some of these common objections to cloud migration. We'll walk through them and explain where they originate and how to overcome them.
Yeah, But This is the Way We've Always Done It
Change is hard. Technology moves fast. And when you don't embrace emerging technology, you fall behind. We're not suggesting that you follow every hot tech trend, but if your platform is over five years old, you're accumulating some technical debt. If it's over ten years old, you're undoubtedly feeling the pain. And if it's twenty, well, you're probably aware you're in trouble. The way you've always done it potentially introduces business risk. Take, for example, security. As we learned from a global pandemic, we need flexibility with remote access. That creaky old VPN needed an upgrade, didn't it? And we saw challenges with HR, finance, and sales too. Contrast that with cloud-based solutions, and you see a clear difference. SaaS solutions overcame many of the hurdles easily. Cloud-based companies were well positioned to deal with the adversity, and many doubled down to gain further advantages.
We Own Our Infrastructure, and It's Cheaper
One of the selling points of cloud computing is the avoidance of capital expenditures. When you buy computer equipment, the clock begins ticking on its obsolesence. Your IT staff spends time keeping it all alive over time.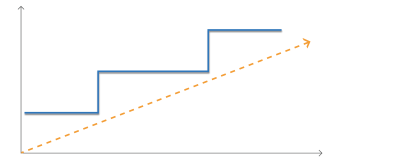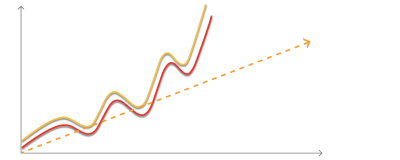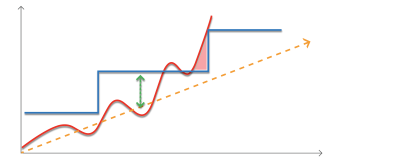 "Renting" in the cloud shifts the burden to operating expenses. You can add or remove capacity as needed, rightsizing your expenses. And when you own the gear, you're rarely rightsized – you're either maxed out or have underutilized resources. IT staff isn't babysitting servers either.
Our System Is Too Complicated
Migrating to the cloud does not require a complete rewrite of your applications. You can use a phased approach, migrating workloads over time (start simple and rehost/replatform/rearchitect). Plan to spend time in a hybrid cloud environment — some workloads will run on-premise and some will run in the cloud. AWS even offers bridging solutions to allow for easier integration. Demonstrate the viability of your cloud migration by getting a simple workload integrated with the rest of your on-premise infrastructure.
Our Security and Privacy Compliance Requirements Present Cloud Migration Challenges
Major cloud providers like AWS are audited and certified…are you? AWS reliably delivers security at scale, with sophistication that businesses ever could. Add in easily-configured monitoring and intrusion detection. A self-hosted datacenter doesn't afford the expertise of global security teams collecting information about millions of applications around the clock. You're leveraging that with a cloud partner like AWS.
Cloud Services Aren't Always Available
In the cloud, your data is always accessible and, in many cases, more available than an on-premises datacenter. Your data can be accessed even during a disaster (what would happen if you had a fire in your datacenter?). To avoid costly IT downtime, the cloud enables continual backups and disaster recovery.